The Testimonials theme turns user content from Instagram, Twitter, Facebook, etc. into customer reviews! These can be embedded anywhere you want to demonstrate the value your product offers. We recommend using TINT Testimonials on your Homepage, Landing Pages, E-mail Newsletters, or anywhere your buyers have a chance to convert. Check out this blog post that describes how Testimonials can drive more sales when used in the proper channels. Let's get started!
First, connect the content sources you'd like to gather posts from, let's try Instagram
Next, head over to your content panel to approve the posts you like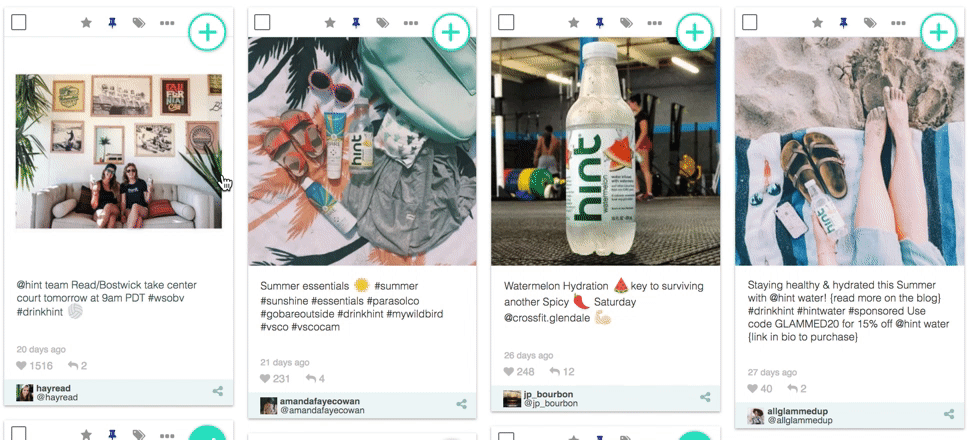 Once, you've approved a few posts, select the Testimonials theme from the Personalize panel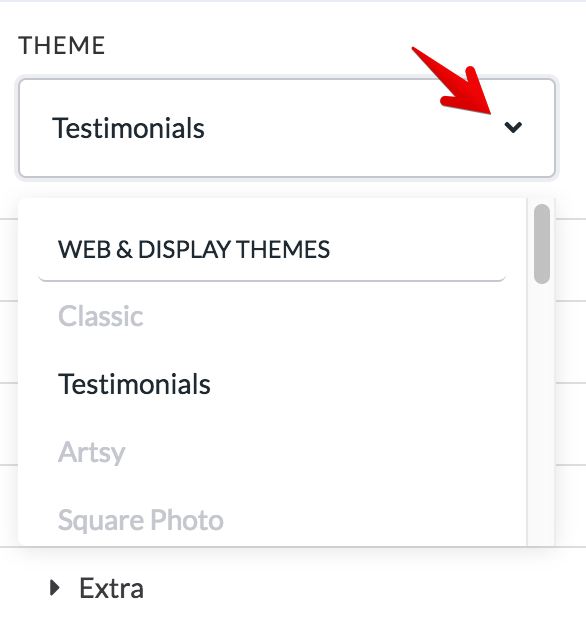 This will turn your content into the Testimonial view as shown here

The pagination indicators can be used to cycle through your content 

Use the Minimum Post Width slider from the Extra tab to change the size of your testimonials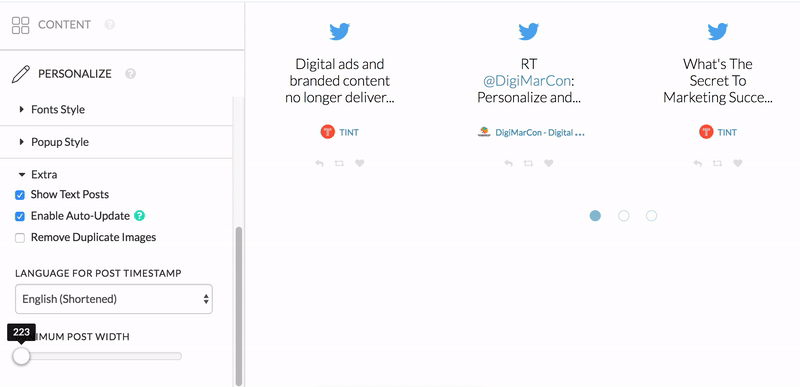 Once you've created your Testimonial theme, you can personalize it further, and use our embed code generator to create an embeddable testimonial that can be placed anywhere!
If you run into any issues or have questions about this theme, please e-mail support@tintup.com!