In this article, we will cover:
Sign in to your Brandfolder account using your registered email address and password.

Once you're logged in, click on your profile picture in the top right corner of the screen. From the dropdown menu, select "Profile." In the profile settings, scroll down to the "Integrations" section

Click on the "Generate API Key" button. This will display your unique API key in a popup window. You can copy the key directly or click the copy icon to automatically copy it to your clipboard. Keep your API key confidential as it allows access to your Brandfolder account. Store it in a secure location, such as a password manager or a dedicated text file

Once you have your API key, you can use it to connect your Brandfolder account to TINT
Click on your account at the top right
Click into Team Settings
Click on Integrations
Click +Add
Find Bynder and click to select
Click on Connect
This will ask for the API key.  Instructions on how to obtain this are above
Then the connection will appear in your Integration list in TINT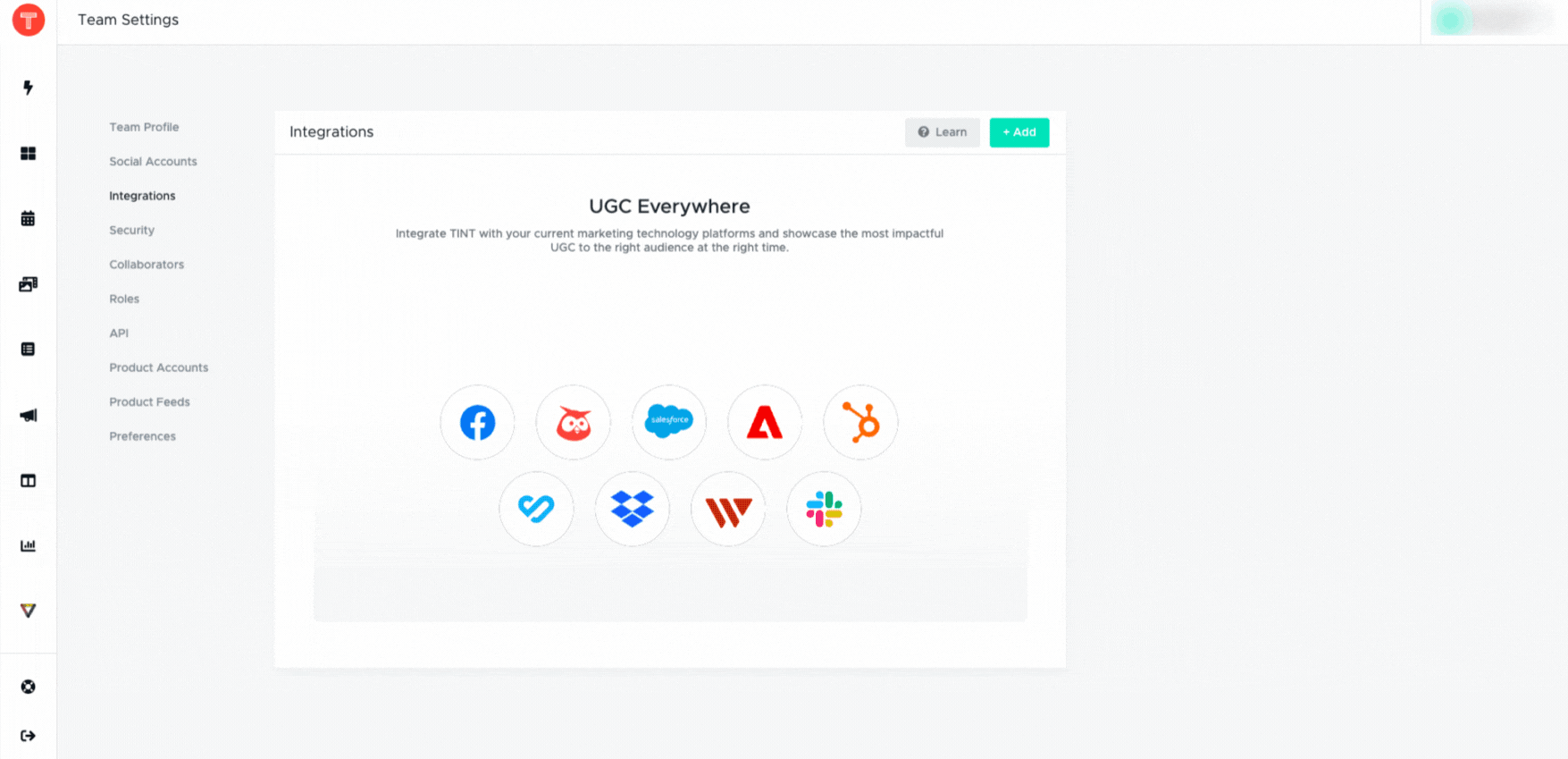 How to get content from UGC studio into BrandFolder
In UGC Studio, select the images or videos you want to see appear in BrandFolder either on the My Assets or My Collections 
Click Publish
A pop-up sidebar will appear, select your BrandFolder account and then another dropdown will appear to select the folder
Click Publish
A small box will appear to say it's publishing assets.

Please beware that the more assets you upload, the longer it can take.

You will see your assets in your

Brandfolder folder.