In this article, we will cover:
Overview
The Team Switcher is a feature that enables users to switch between different teams within TINT. Users can easily navigate between the different team accounts that they have been invited to but ensuring data protection and compliance as each team is isolated from the others. It enables easy access to and management of content, as well as team communication, without the need for multiple logins or manual navigation.
How to invite someone to another team?
Click on your name in the top right corner
Click on Team Settings
Click on Collaborator
Click on +Add
This will open a popup on the right-hand side
Type in the email of the collaborator you want to invite
Click the plus sign or press enter to add the email in
Click create a role or add a pre-existing role
Click Add
The user will receive an email saying that they have been added to your team and will be able to log in with their existing password and will be able to switch between teams that they are in.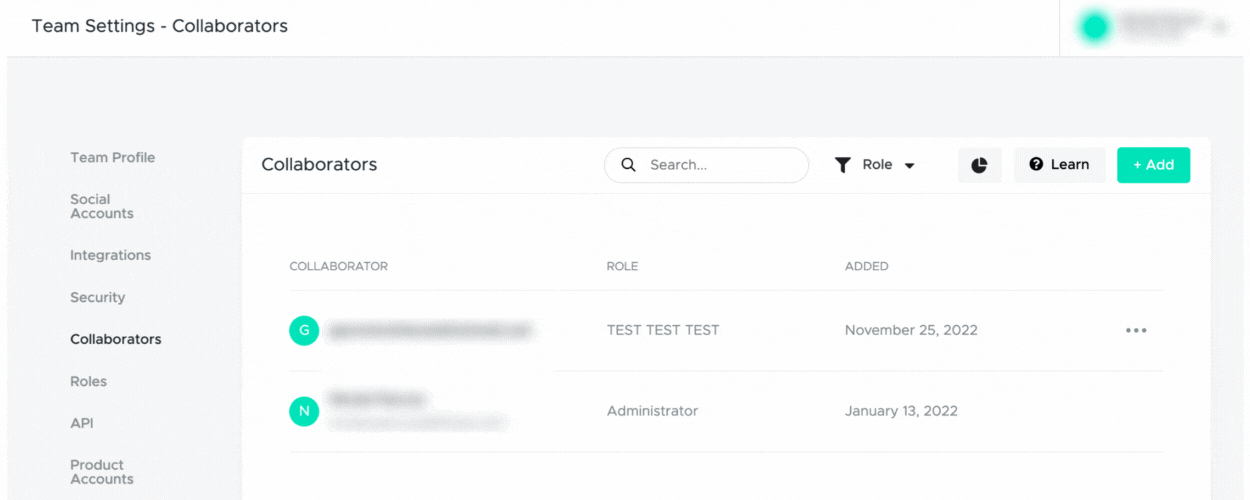 How to switch between teams?
Click on your name in the top right-hand corner
If you have another team you can switch to, click on the switching option
Click on the other team you would like to switch to
This will log into your account on the other team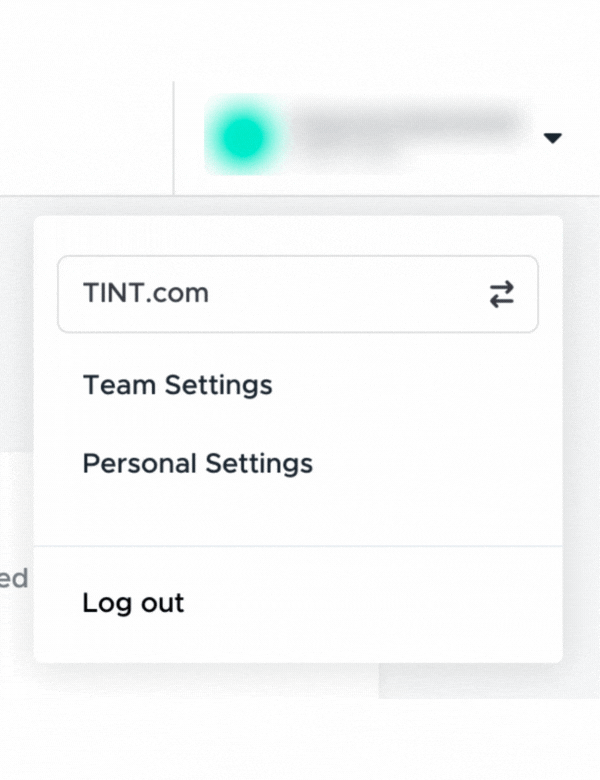 FAQ
When would I use the Team Switcher feature?
You would use the Team Switcher feature when you need to segment your content and settings, especially in situations where there are compliance reasons for keeping data separate. It is particularly useful for enterprise organizations with multiple brands or an agency with multiple clients. Being in different Team accounts allows you to log in once and switch between the Team accounts with ease.
Can you share the information gathered in one team with another team you're in?
No, each team is isolated from the others and it's not possible to move or share anything from one team to another.
Can I separate my existing account into multiple teams?
Unfortunately, this is not an option.
If you have any questions regarding the Team Switcher feature, don't hesitate to contact Technical Support at support@tintup.com.