In this article, we will cover:
Uploading Custom Posts allows you to add content to your TINT that doesn't exist on any social network. This is a great way to feature your brand or sponsor on a TINT without having to make changes to your social media channels.
How to add a Custom Post
In order to add a Custom Post:
Select your TINT to enter the TINT Editor.

Click the + Custom Post button under the CONTENT

panel on the left-hand side of the screen

You'll now be presented with the Custom Post dialog box. You can upload an image, video, or link to an image already up on the web by clicking Upload image or video button
Enter the desired text for your post in the POST DESCRIPTION

field

Enter the author name in the AUTHOR NAME field
Optionally, you can upload an author photo by clicking on the + under AUTHOR PHOTO and a post link to a certain webpage you may enter a URL in the LINK POST TO

field

Under Advanced options, you can add tags to the custom before posting

Click Add Button to add your Custom Post to the TINT board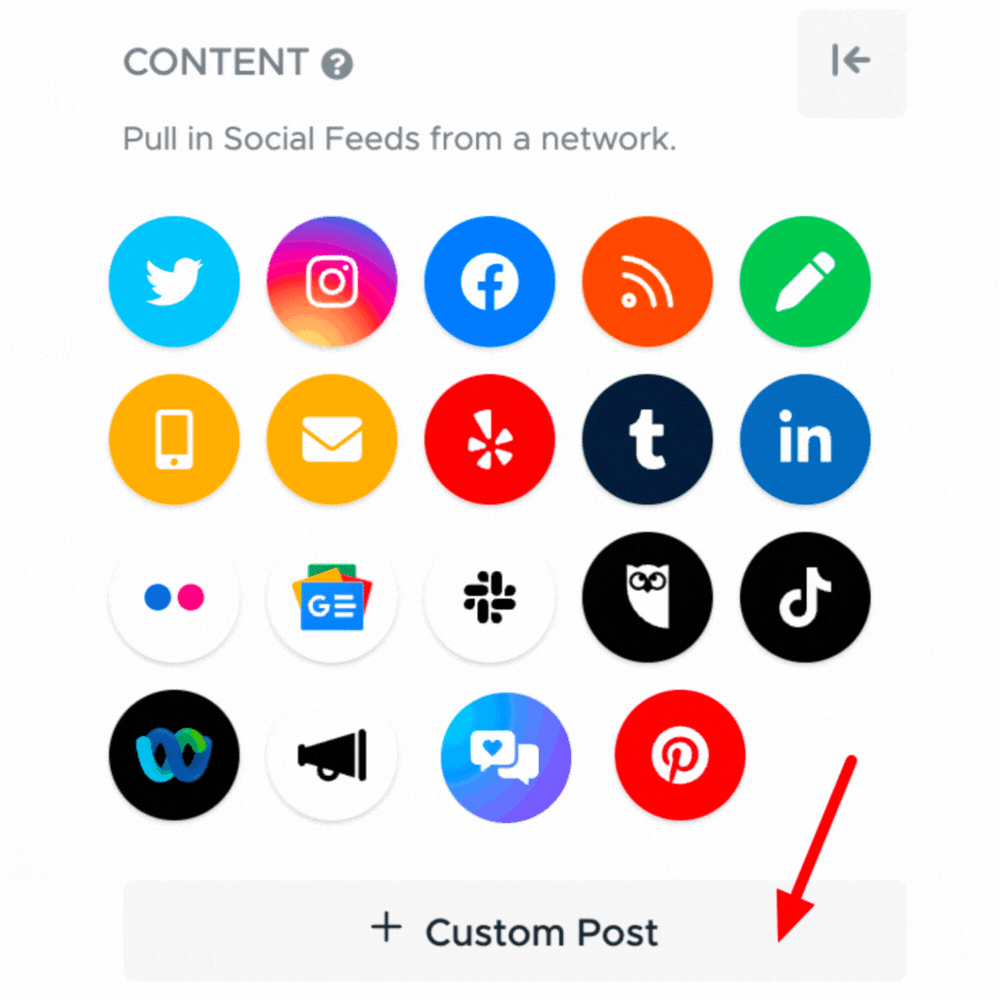 How to a CTA to a Custom Post
You can also personalize your Custom Post by creating a CTA BUTTON. Just Click "Call to Action" on the post and fill out the form: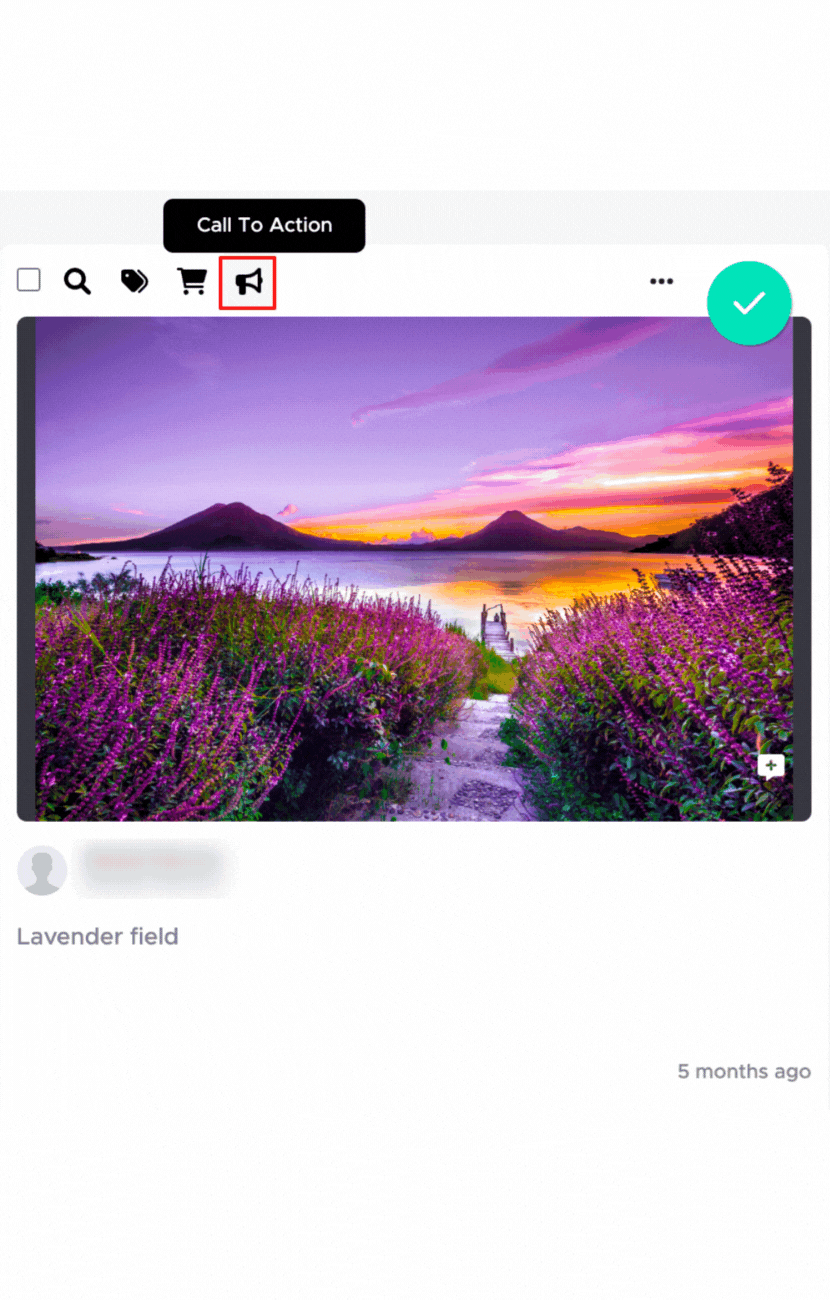 For more on CTAs, click here.
How to add a Tag to a Custom Post
Tags can be manually added to any post in your TINT. Whenever you add a Tag, it will be treated just like a keyword when you filter your posts.
In order to add a tag to a Custom post:
Click on in the post

Type your tag

Either press enter or click on to add your tag

You can add multiple tags to one post

Click Done to finalize

Your tag(s) will appear at the bottom of your post
For more information on Tags click here.
How to manage a Custom Post
After you've added a Custom Post, you can view it back in the "Custom Posts" feed within the CONTENT panel of the TINT Editor.
To make changes to the post click the "cog" icon and then "edit". To delete the Custom Post entirely click the "cog" icon and then "remove". If you want to change the moderation of the custom posts, click on the "Lock" icon on or off or if you want to pause the feed or restart, it click the "pause or play" icon.

If you have any questions or concerns regarding Custom Posts please don't hesitate to let us know at support@tintup.com.