In this article, we will cover:
Slack community, welcome! Now you and your team can send shared content from any of your company's Slack channels directly into your TINT. Increase employee advocacy and engagement in a social and simple way!
How to add a Slack feed
To get your content into TINT from Facebook, you can add a Facebook Page feed. To do this:
Go to your TINT board
Click on the Slack symbol
Select your account from the dropdown or add your account
Select your Channel
Type in your keyword
Leave ticked or unticked if you want manual moderation or auto-moderation on
Click Add Social Feed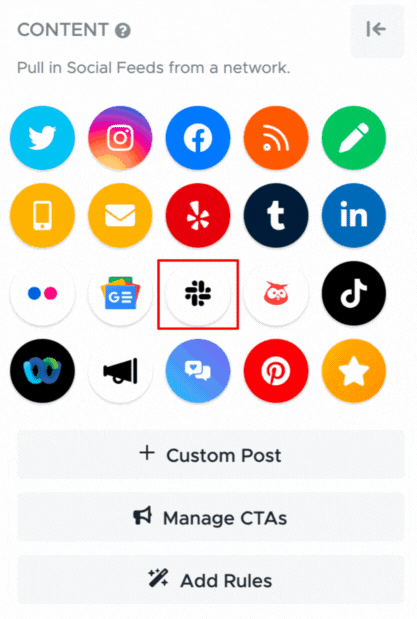 If you have any questions regarding our Slack integration, please don't hesitate to contact Technical Support at support@tintup.com.