In this article, we will cover:
Our User Reviews integration allows you to add real reviews from customers on Yelp, Facebook, Foursquare, Tripadvisor, Google, Yahoo, and Grubhub.
How to setup on the feed to get User Reviews on your TINT board
User Reviews operates just like any other social connection on a TINT, and can be added in the CONTENT panel in the TINT Editor. Simply select the "User Reviews" button to get started.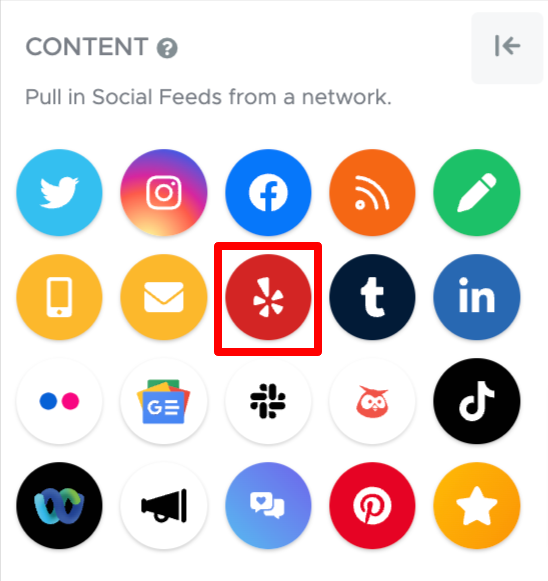 Click on the ReviewTrackers icon under Content on the left hand side

Put in your location information: Location Name

,

Address

,

City

,

State

/

Province

,

Zip

/

PostalCode

, and

Country

Click Save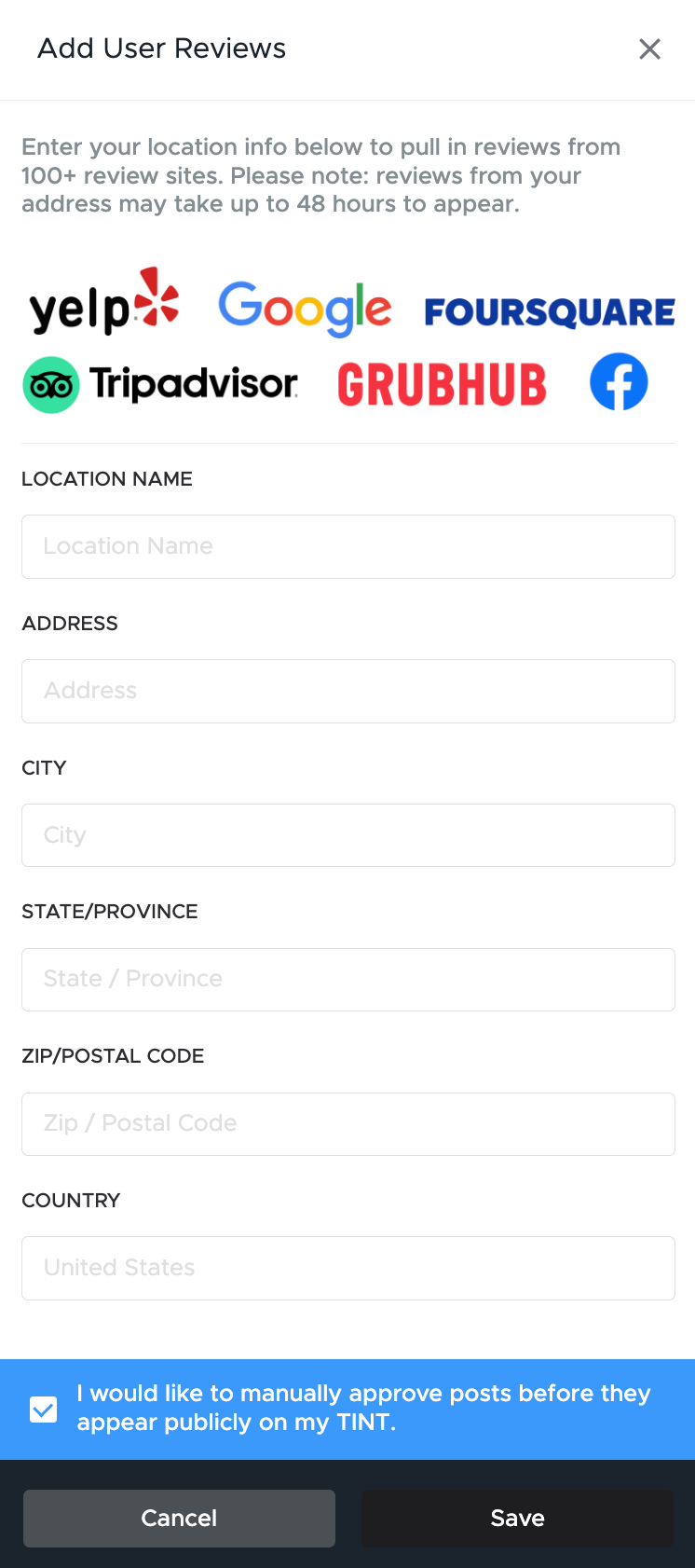 Please note that reviews may take up to 48 hours to register on your TINT, as we rely on a third party service to assist with the initial setup. Afterwards, you will see reviews for your location in your TINT: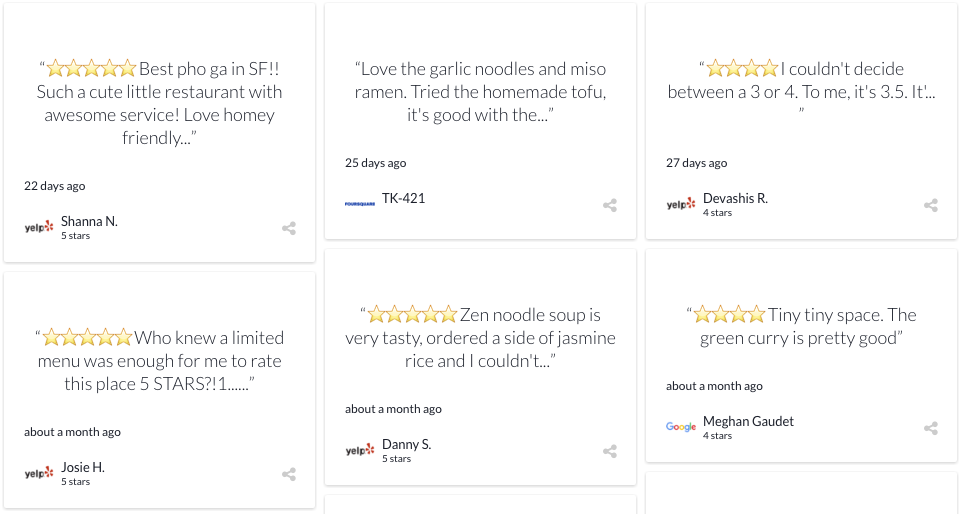 If you experience any problems adding a Review Trackers location, please don't hesitate to contact Technical Support at support@tintup.com.