In this article, we will cover:
Hootsuite users, welcome! We've built a seamless integration with Hootsuite to allow users to send posts from their Hootsuite streams to TINT, and also send user rights approved images from TINT into Hootsuite's media library. The power of monitoring and displaying social content is consolidated into one workflow so you can focus on making deeper relationships within your community.
How to link TINT to Hootsuite
To link TINT to Hootsuite, do the following:
Click on your name in the right hand corner
Click on Team Settings
Click on Integration in the left hand column
Click on mint green button "+ Add"
A popup will appear on the right hand side and scroll until you find Hootsuite
Click on Install via Hootsuite
This will open a link to Hootsuite Apps
Click on Install
If you aren't already logged into Hootsuite, log in and you might have to re-click on Install via Hootsuite on TINT
If you are already logged in, this will install TINT on your Hootsuite account

How to link Hootsuite to TINT
Go to Hootsuite
Click on your profile icon
Install Hootsuite Apps
Search for TINT in the top right-hand corner
Click on Install on the TINT app
Switch on the This app allows you to send content from your streams to TINT. Turn the following plugins on or off toggle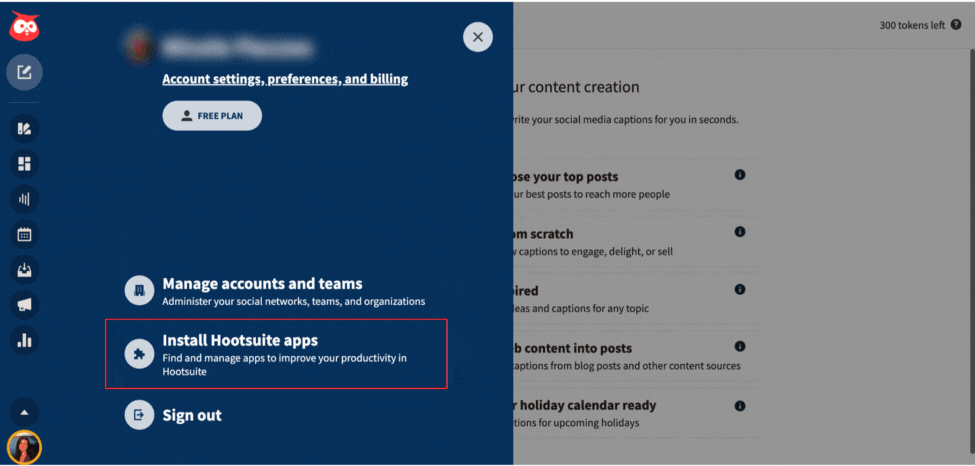 How to add the Hootsuite feed to a TINT board
Add a feed to pick up scheduled posts from Hootsuite. To create this feed:
Go into your your TINT board

Navigate to Content section on the left hand side and click the Hootsuite symbol

A pop up should appear on the right hand up, click the dropdown under Select Account

If you have an account already added, this should be listed in the dropdown. If you do not have an account added to TINT, then click Add Account and then will make you log into LinkedIn and authorize it.

Click on Profile. This should show you the connected Profiles like Twitter, Instagram, LinkedIN etc. If you publish content on various social platforms and want to pull them into TINT, you will need to setup one feed for each social platform.

Click Save

This should setup your feed and pull in content that is scheduled in Hootsuite.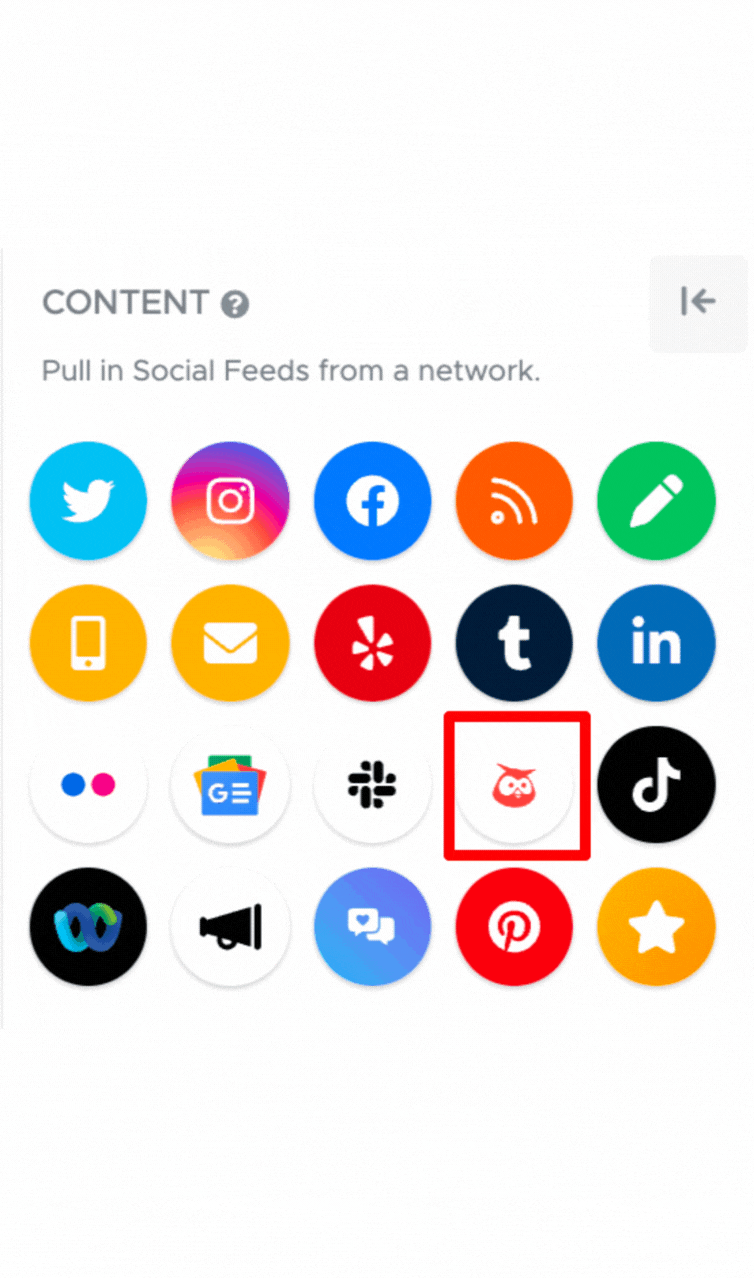 This is how it appears in the TINT editor when it's been pulled in. Scheduled posts will have a blue banner with the time and date for the publishing time that was set in Hootsuite and this will disappear when published.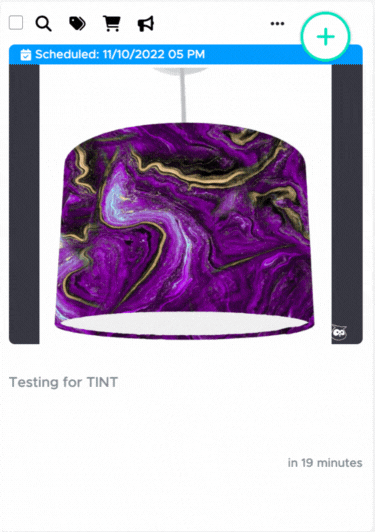 How to select approved content from TINT in the Hootsuite Media Library
To get started sending content from TINT to Hootsuite to be used in your social posts:
Click on in Hootsuite
Click on either Create: a Post, a Pin or an Instagram Story
Prepare your post by choosing your Publish to and your content message
Then to add the media element from TINT, click on Browser your Media
Go to the dropdown menu and click TINT
If this is the first time you have used TINT, then it will ask if you authorize Hootsuite to connect to TINT
Once authorization has been granted, all your content from your UGC studio will appear. If you are in multiple teams on TINT, you will see folders first with the names of your teams. Go into one of these folders to pick content.
Click the content you want to use
Sort out your tags
Click Post now or Schedule for later

How to create a post using an asset in UGC Studio for Hootsuite Amplify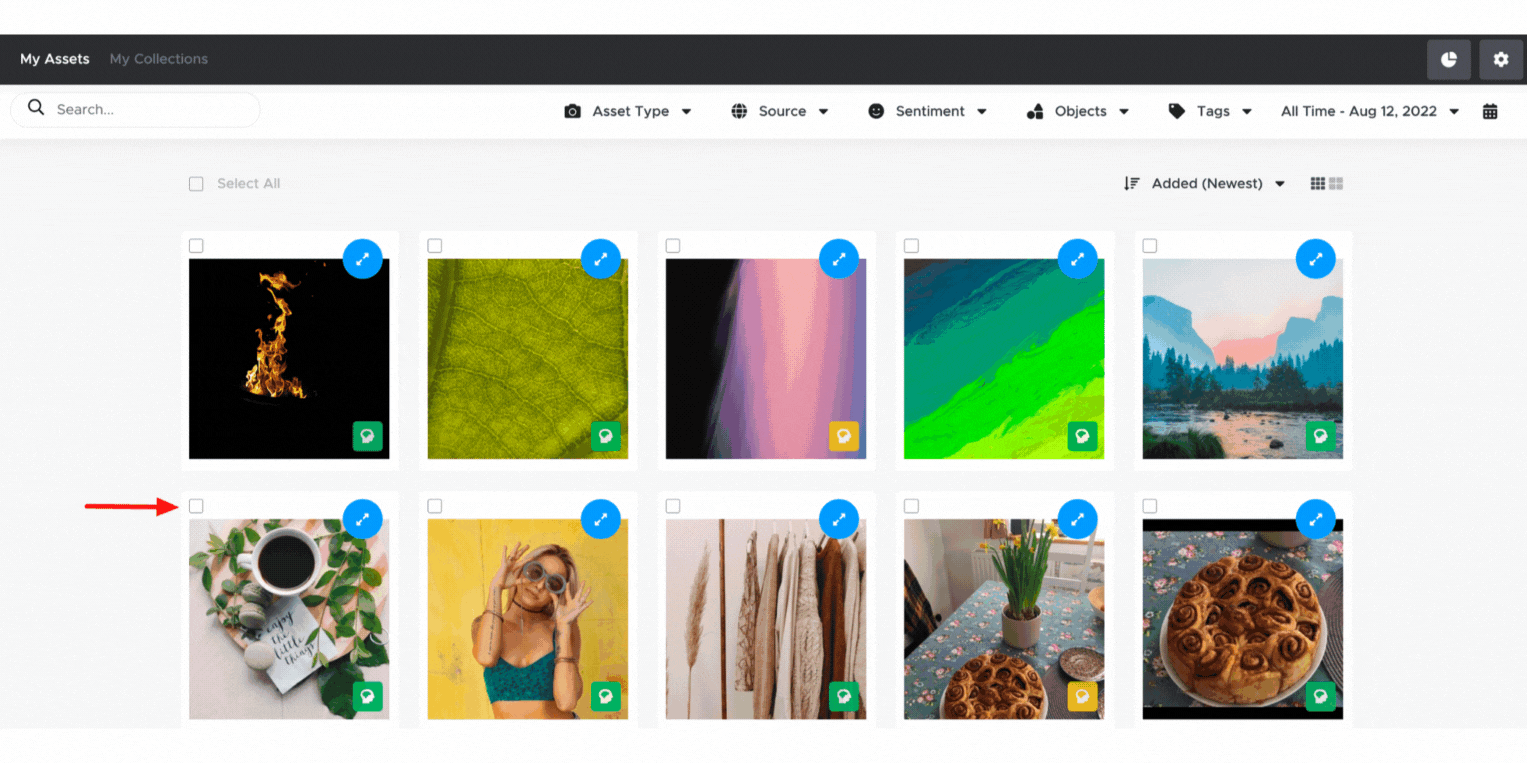 Go into UGC Studio
Make sure you are on the My Assets page
Click on the tick box of the image you want select. Currently, you can only create post with one image
Click on Create and pick Post
A new overlay will open. First, pick your network that you want to post it in. Click on Hootsuite. You can do the same post for all three. Just select the account you want it to post from and click Add Network and do this for each one you want it to post on.
Type out your caption
At the bottom, you will have two options. Post Now and Schedule for Later.
If you click the Schedule for Later option, it will give you the option to put in a time and date for it to post.
Important information:
Hootsuite Amplify doesn't have a character restriction

Posts published to Hootsuite Amplify will be immediately sent to Amplify drafts, where content Administrators can mark it as approved and ready for sharing

The Scheduled Date & Time should be between 3 hours and 6 months from now
If you have any questions regarding Hootsuite and how to use it with TINT, please feel free to email our Support team at support@tintup.com.