From here, click Instagram, then Connect. You will be prompted to log in here. Once credentials are added the account will appear in the Social Accounts list.
1) Navigate to the TINT Editor and the CONTENT panel found on the left-hand side of the page. The Content panel is where you add connections to your TINT. Simply click the Instagram Business network icon to start: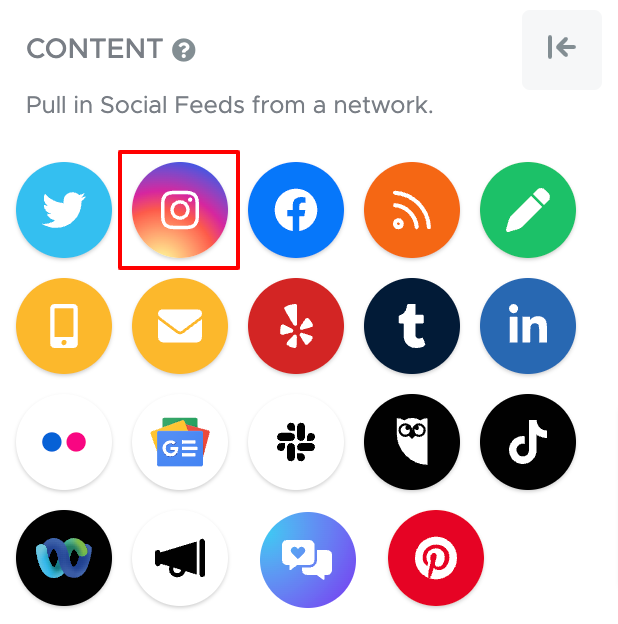 2) In the sidebar that appears to the right,
Pick one of the feeds above, click "Next". Then select the Instagram Account. Select the Username. Then follow instructions as each one varies slightly depending on the content.
To enable Moderation on the connection, select "I would like to manually approve posts before they appear publicly on my TINT". Click the "+ Add Social Feed" button to add the connection.

You're all set! The connection has been made and within a few moments posts will appear in the main portion of the page: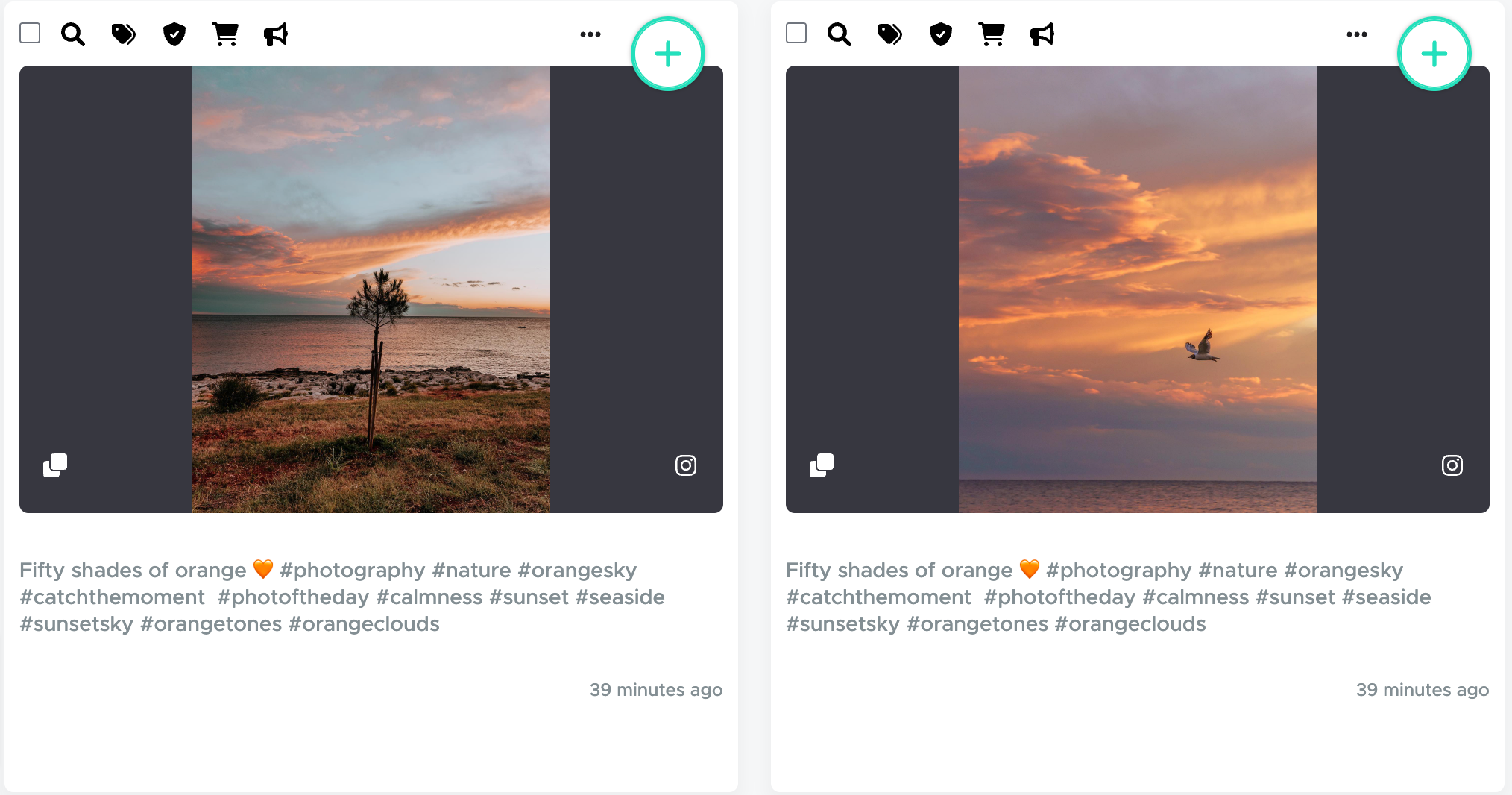 You can add multiple connections to your TINT by repeating the process. Once you have all of the connections in place you can move on to Personalization, Moderation, and getting your TINT set up just to your liking.
Instagram and Facebook are connected. If anything happens to the token on Facebook's side, it can affect the Instagram's social feed connection.

Instagram will only allow us up to 24 hours of content when you refresh a non branded feed. This is based on Instagram's algorithm and it's not something we can change on our side.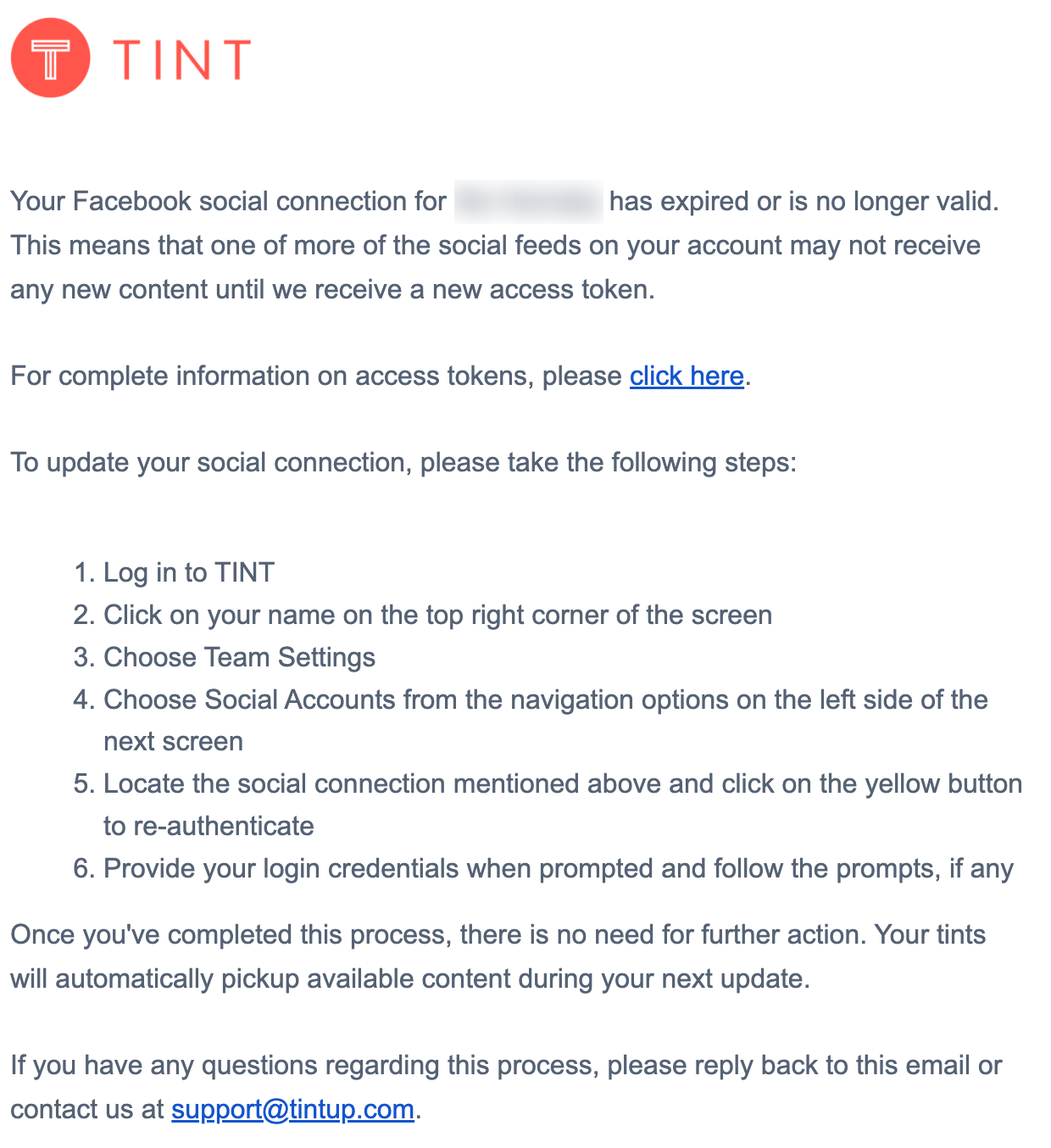 What if you manage hashtags on multiple products?
If you need any help with adding Instagram Hashtags, or your Instagram Business account, please reach out to us at support@tintup.com.