In this article, we will cover:
What is Email hyper-personalization?
The email hyper-personalization theme generates dynamic images of your TINT board which you can place on every email that you sent out. Give your customers and fans of your brand fresh content every time they open up your emails.
How to add an Email Personalization?
For Email, we have created a new personalization option.
To add the Email personalization:
Go to personalizations via either the TINT board that you are on or the personalization button at the top of the list of TINT board.
Click on the + Add button
Select Email option
Click Create
This should open up the new personalization. You will have the option of two themes, Grid and Collage.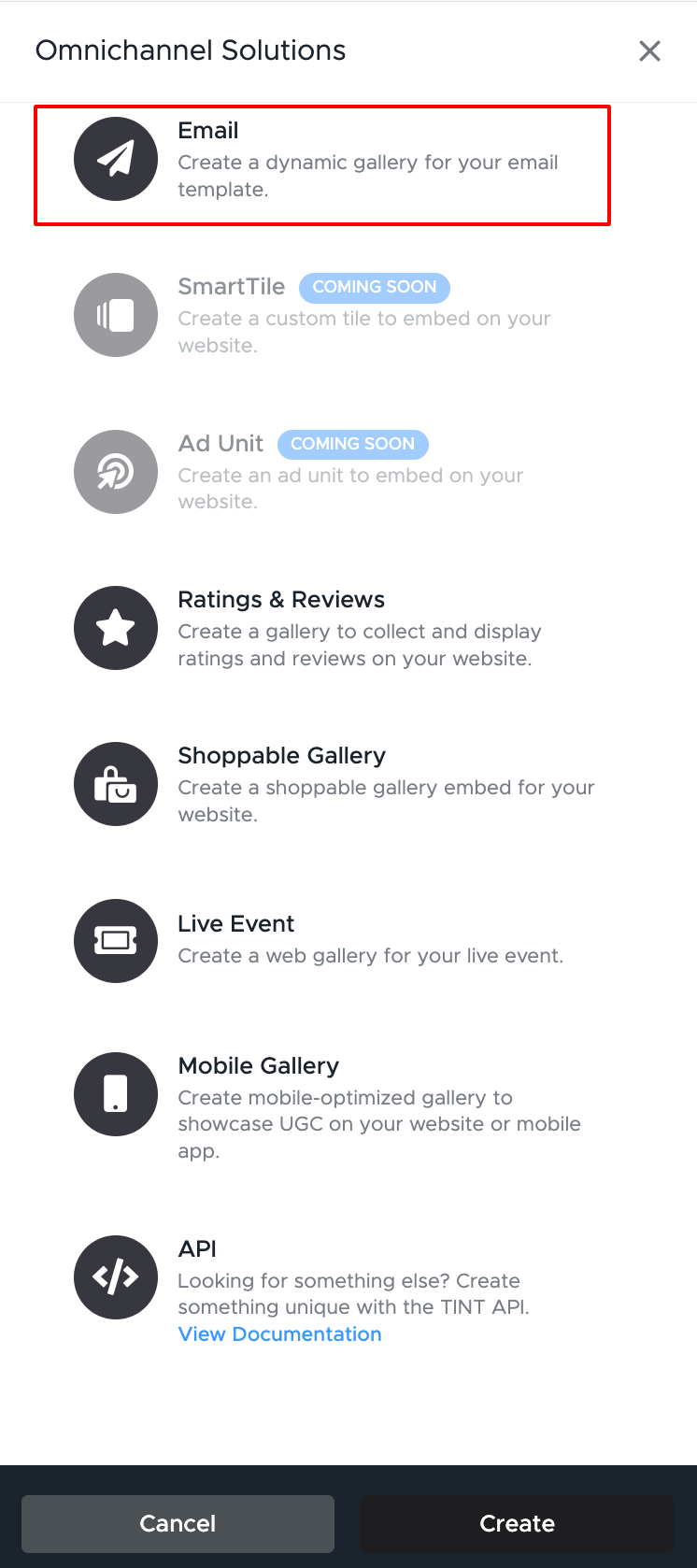 The personalization options are:
Theme Settings

Images per Row (only available on Grid) - how many posts are in a row
Rows - how many rows of posts to display
Spacing - how much spacing there in between the posts
Overlay Color - a layer of hue used to change the color of the posts
Overlay Opacity - how light or dark the overlay color is over the posts
Image

Fill - the image will crop to fill the post
Fit - the post will fit the image, keeping its original aspect ratio.

Post Background Color - changes the colour of the post background when the post is set on fit

Background

Color - change the color of the background of the image
Transparent - makes background of the image is invisible so it can take the effect of any images behind it

Font

Font - change the font of author name on the post
Font Color - change color of the font on the author text
Font Size - change the size of the font on the author text

Extra

Show Author Tickbox - choose to show the author name or not
How to create your dynamic image?
To get the Display pop-up box click Display via either the TINT board that you are on or in the Personalization Builder.
Click Display on the TINT board or in Personalization

Once you have select your TINT board and/or selected your Email Personalization, you can further customize your gallery's content by applying a filter. Click here for more information on this

Then you can either copy the code version or the image URL version

Click Done or to close the window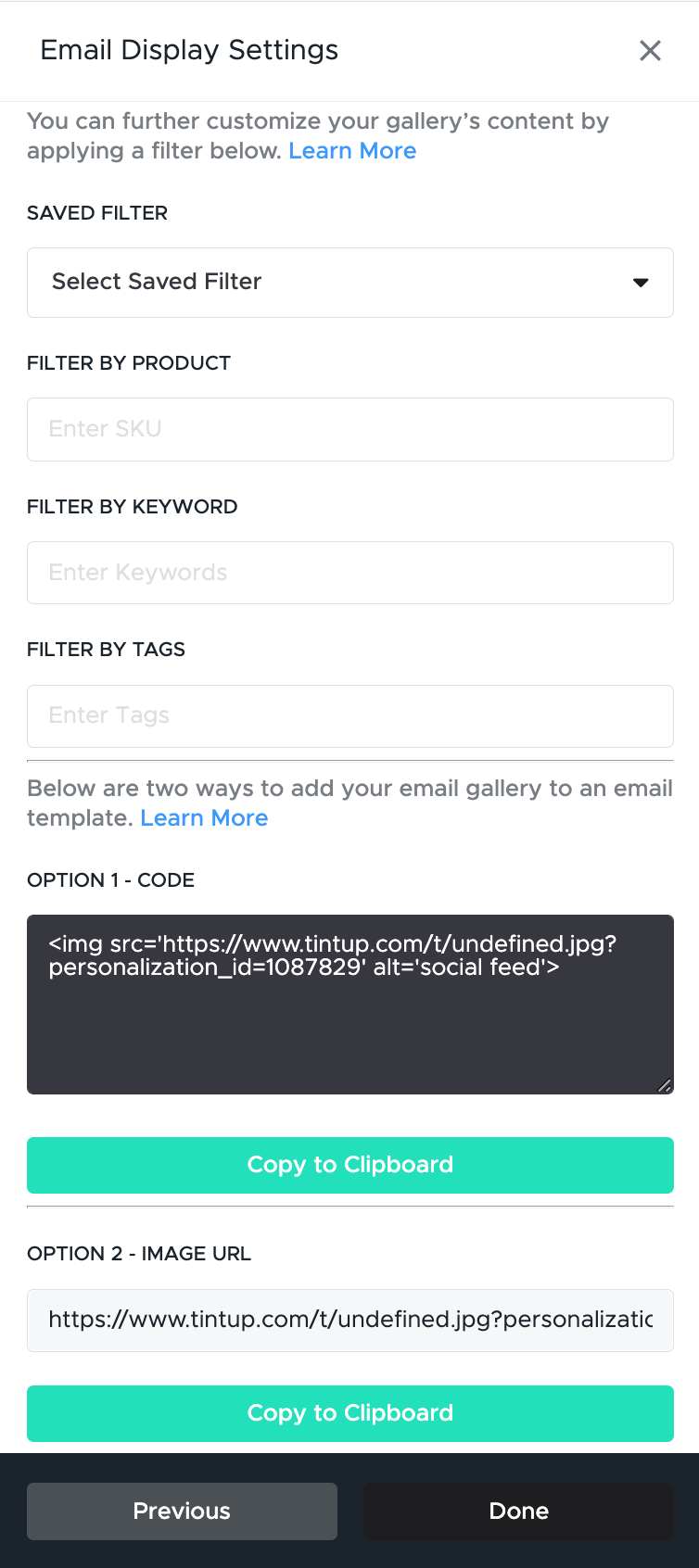 Here's an example of the themes are:
Grid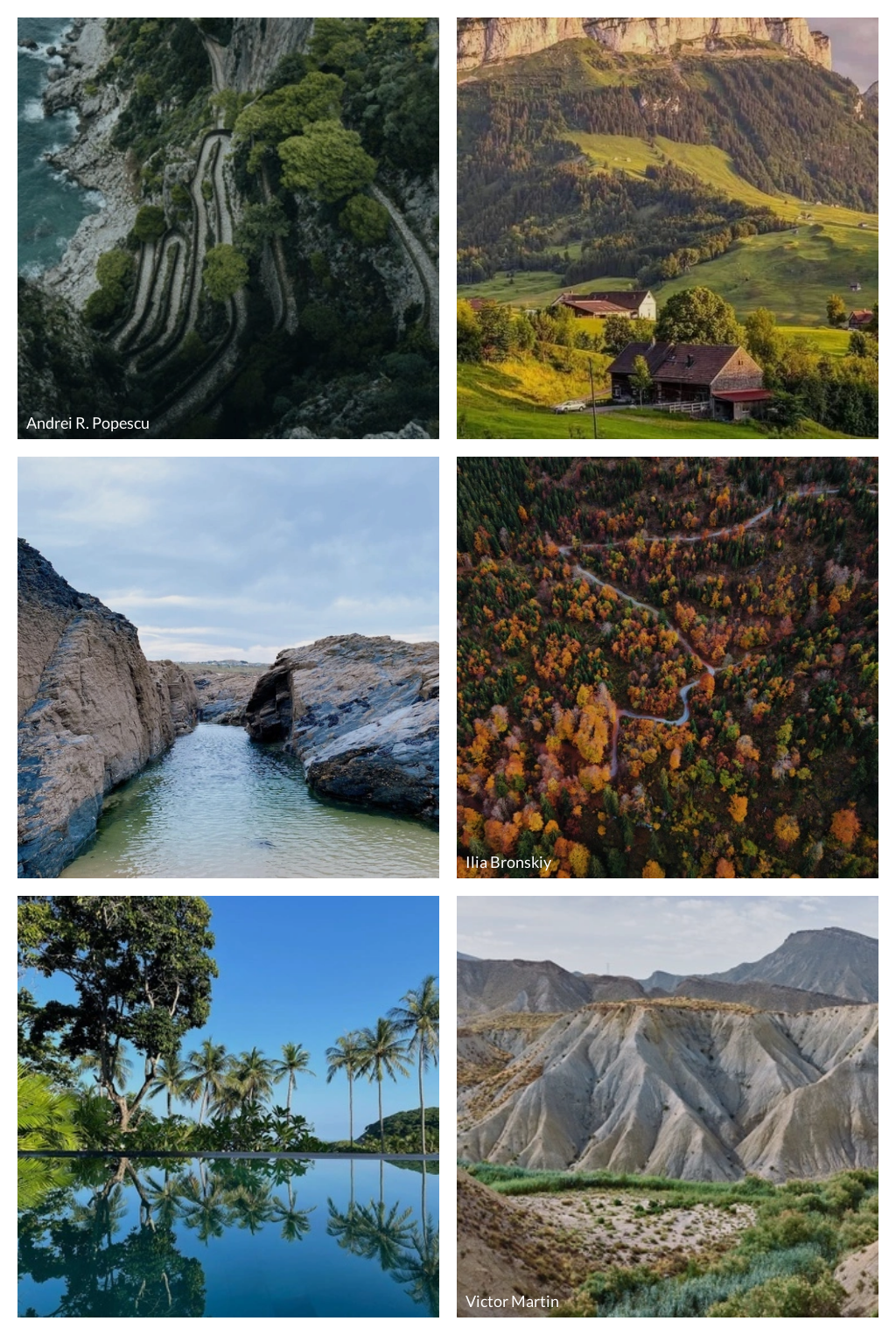 Collage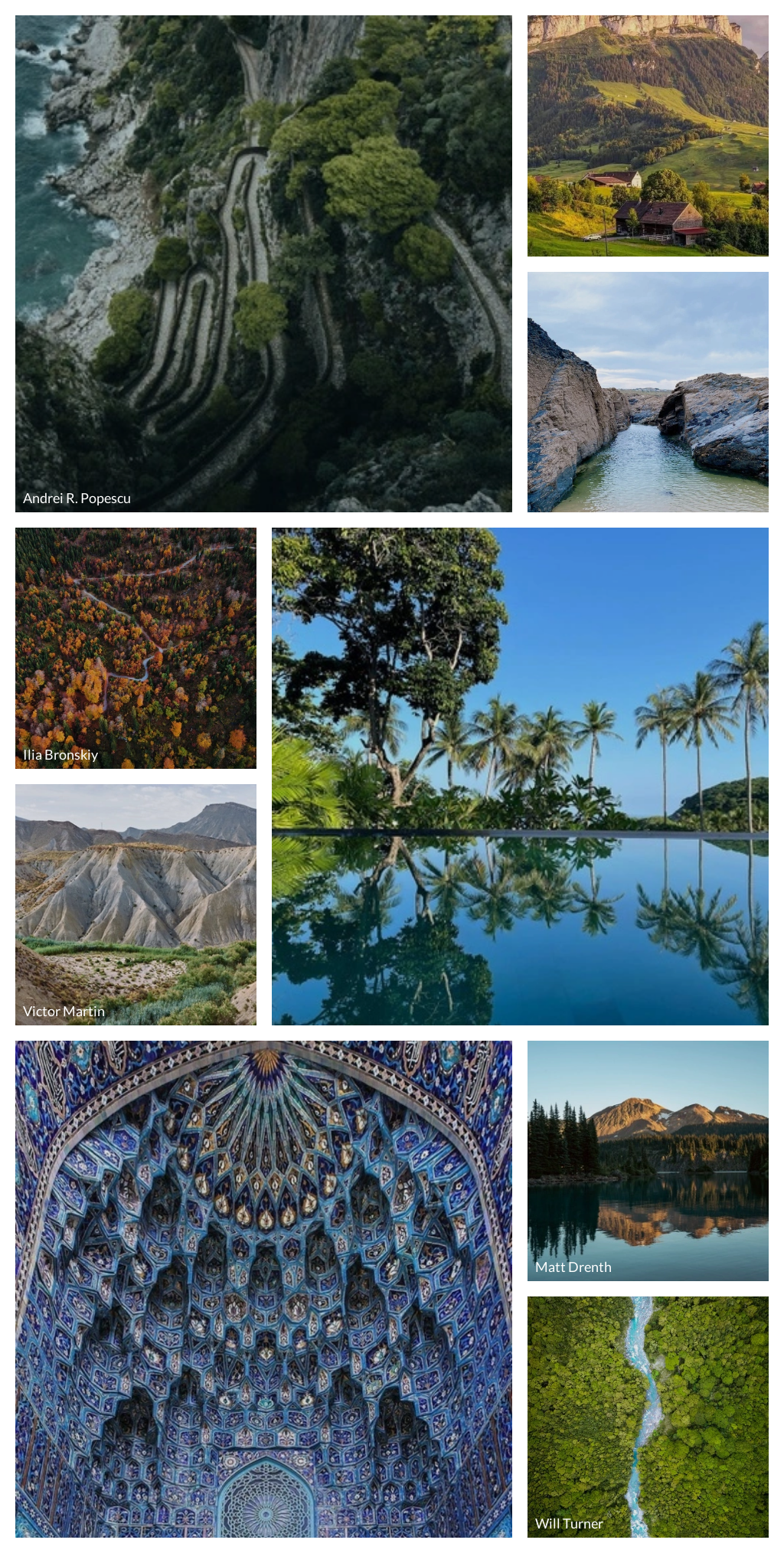 If you have any questions regarding Email Hyper-Personalization, please don't hesitate to contact Technical Support at support@tintup.com.